San Francisco Shredding & Records
San Francisco Paper Shredding can provide you with cost-effective shredding options for your business or personal documents. Let us help you ensure you're in compliance with all California and Federal document retention and shredding laws, and protect you and your employees from identity theft and fraud.
Shredding Services in San Francisco
Shredding is not an option for businesses. California S.B. 1386 requires every business to "take all reasonable steps to destroy a customer's records that contain personal information." Additionally, FACTA and HIPAA are federal laws that require the shredding of personal information before it is disposed.
So what's the most efficient way to ensure you're in compliance and eliminating the chance for identity thieves to access personal information on your customers, employees and your business? Knowing what to shred is one thing- but a professional shredding service can shred mountains of documents quickly.
You can finish your shredding project in hours regardless of how much paper you might have. Shredding truck drivers never come into contact with your documents so you can ensure they're secure.
After the paper is destroyed, you receive a certificate of destruction for your records to keep you in compliance with all applicable laws and your records retention program.
Since the paper is shredded finely and co-mingled with other documents, you're decreasing the chance of a data breach or low-tech hack. We offer several different options throughout the Bay area to help with your shredding needs.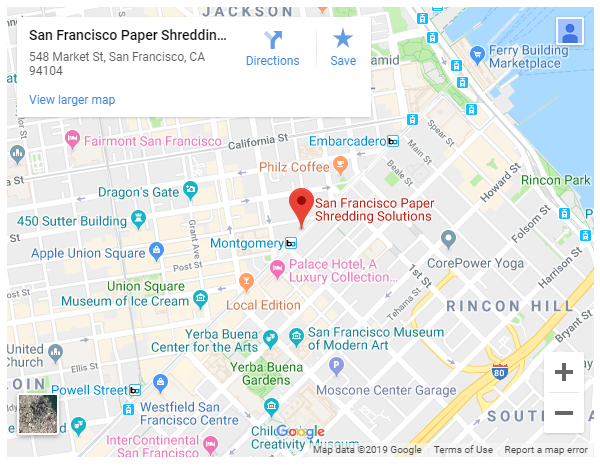 Get free quotes on shredding services near you.
San Francisco Shredding Services